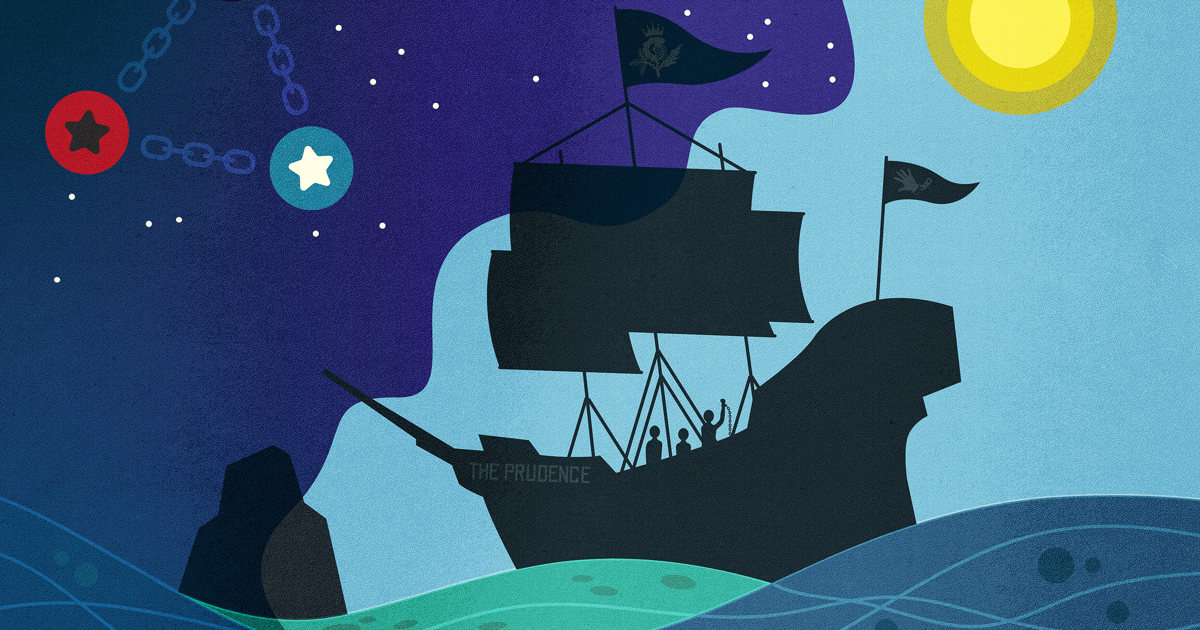 Untold stories from Scotland's past uncovered and presented in new exhibit
Historic Environment Scotland announces exhibition of untold stories as part of Scotland's Themed Year
Historic Environment Scotland (HES) announced today (Monday 10 January) a program of activities to celebrate the Year of Stories, which includes Unforgettable, an exhibition showcasing the untold stories of 12 people from Scottish history .
The exhibition, which opens in April at Blackness Castle, celebrates the stories of people from marginalized communities whose lives have shaped or have been shaped by Scotland and showcases their contributions to Scottish history.
People featured in the exhibit include Walter Sholto, a trans writer who was the illegitimate child of the 16th Earl of Morton, and Agnes McDonald, who was executed in 1714 and was the last Scottish Gypsy / traveler hanged under the anti-Gypsy legislation in Scotland.
Visitors to the exhibit can also learn about the stories of Ethel Moorhead (1869-1955) and Tom Jenkins. Ethel was an artist who became one of Scotland's most vocal suffragists and earned the symbolic title of Scotland's suffragette leader; lead hunger strikes for women's suffrage and toss an egg at Winston Churchill. Tom was the son of a West African king and slave trader and is said to have been Scotland's first black teacher.
Their stories have been told by a variety of voices that relate to history or the community. The exhibition will also feature images from the HES archives and specially commissioned works.
Unforgettable is part of a larger program of activities developed by HES to celebrate Scotland's Themed Year.
Other highlights include the flagship event 'Tales of the Castle' – HES taking place at Stirling Castle this fall. The event will feature a storytelling trail and take visitors on a unique journey to uncover iconic tales and hidden truths while exploring the historic site after hours. 'Tales of the Castle' was funded by EventScotland.
'Stirling Castle for Children' (published by Floris Books), a definitive, fun and fact-rich children's guide to one of Scotland's largest and most important castles, will also be published as part of the thematic year and will be available online and in bookstores in March and is available for pre-order now in our online store.
Alex Paterson, Managing Director of Historic Environment Scotland, said:
Stories are vital to our culture, communities and understanding of our past, and many of our properties in care, including Stirling Castle and Blackness Castle, are linked to these stories, both old and new. .
"Our legacy and the stories that have shaped it are of course more than bricks and mortar, and through the Thematic Year we want to take the opportunity to highlight the unknown stories of Scotland and give a voice to the individuals and communities that have come before us.
"As a key partner of the Year of Scottish Stories, we hope to encourage and inspire people to discover and share Scottish history as part of this thematic year and we look forward to what will be. , I'm sure, an engaging, inspiring and immersive activity program. . "
Culture Minister Jenny Gilruth said:
I am delighted that many of our historic buildings and places provide such a backdrop to the stories and exhibits that Historic Environment Scotland has unveiled to celebrate Scotland's Year of Histories.
"This government-funded initiative is designed to provide a platform for a range of voices in our communities and these stories truly come to life when they can be told in historical context."
For more information on Scotland's Year of Stories visit: www.historicenvironment.scot/ys2022 or join the conversation online using hashtags # YS2022 and #TalesofScotland.
About the Year of Stories 2022
The Year of Stories (# YS2022 #TalesOfScotland), led by VisitScotland, will be presented throughout 2022 and will highlight, celebrate and promote the wealth of stories inspired, written or created in Scotland. From icons of literature to local tales, Scotland's Year of Stories encourages locals and visitors to experience a diversity of voices, participate in events and explore places, people and cultures related to all forms of our histories, past and present.
About Historic Environment Scotland (HES)
We are the primary public body responsible for caring for, protecting and promoting the historic environment. We will lead the implementation of Scotland's first Historic Environment Strategy,

Our place in time.
Historic Scotland, Scran, Canmore, The National Collection of Aerial Photography (NCAP), The Engine Shed, Stirling Castle and Edinburgh Castle are sub-brands of HES.
See our

press kit

and keep up to date by

sign up for email alerts for press releases. If you wish to unsubscribe, please

Contact us.
Follow Historic Environment Scotland
Twitter: @HistEnvScot | @welovehistory
Facebook: @HistoricEnvScotland | @VisitHistoricScotland
Instagram: @HistEnvScot | @historicscotland
Blog
LinkedIn
For more information, please contact:
Stacey Dent
Scotland's Historic Environmental Media Office
Mobile: 07221 959 962
[email protected]