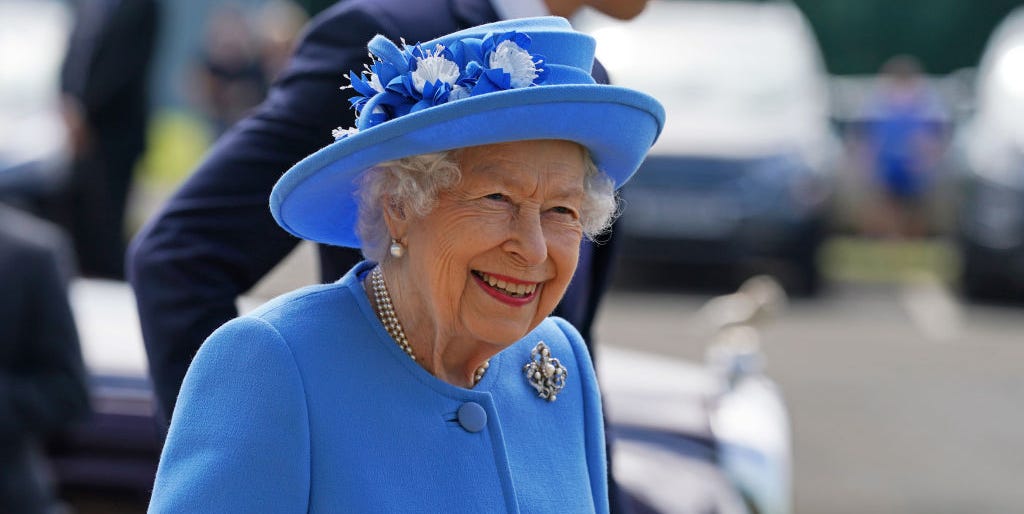 Photos from Queen Elizabeth, Prince William and Princess Anne's trip to Scotland in 2021
[ad_1]
Swimming poolGetty Images
Each year in June or July, Queen Elizabeth spends a week visiting various parts of Scotland, known across the country as "Royal Week" and to others as "Holy Week". Although last year's Royal Week was canceled due to the pandemic, this year's event will be going full steam ahead. From Monday, June 28, the Queen will stay at the Palace of Holyroodhouse, the sovereign's official residence in Scotland, and tour the country. She will be joined by the Duke of Cambridge on Monday and the Princess Royal on Wednesday and Thursday. The Duke of Cambridge has his own special connection to the country, as he also counts the Earl of Strathearn as one of his royal titles – he and the Duchess of Cambridge visited Scotland last month on their own tour.
During the week, the Queen will visit Edinburgh, Glasgow and Stirling, and visit small businesses, charities and cultural institutions which, according to Buckingham Palace, "highlight the pioneering work underway to strengthen the community engagement, education, technology, and efforts to combat climate change. "Although the Queen also normally hosts thousands of guests for one of her famous garden parties at the palace, the event of this year has been canceled, due to COVID-19 government guidelines.
While the event will not be as big as years past, it is shaping up to be a busy week for Queen Elizabeth, Prince William and Princess Anne. Below, find all the best photos of the Royal Family during Holyrood Week 2021.
Advertising – Continue Reading Below
June 28, 2021
Queen Elizabeth and Prince William began their trip to Scotland with a visit to the Irn-Bru factory, a Scottish institution that produces soft, non-alcoholic drinks. The Queen watched Prince William taste the drink.
June 28, 2021
Prince William smiles, tasting Irn-Bru.
June 28, 2021
The Queen visited the factory, which is run by the descendants of Robert Barr, the founder of Irn-Bru. Barr founded the company in 1875.
June 28, 2021
The queen signed a book in the Irn-Bru factory on the occasion of her visit.
June 28, 2021
The Queen also spoke with factory workers.
June 28, 2021
During her visit to Irn-Bru, the Queen received a bouquet of white flowers from the employees of the company.
June 28, 2021
At the Palace of Holyroodhouse, the Queen marched alongside Major General Alastair Bruce of Crionaich, attending the annual Key Ceremony. There, the Queen is greeted in Edinburgh by Lord Provost, who offers her the keys to the city.
June 28, 2021
Queen Elizabeth received the keys to the city of Edinburgh, in front of Prince William.
This content is created and maintained by a third party, and imported to this page to help users provide their email addresses. You may be able to find more information about this and other similar content on piano.io
Advertising – Continue Reading Below
[ad_2]