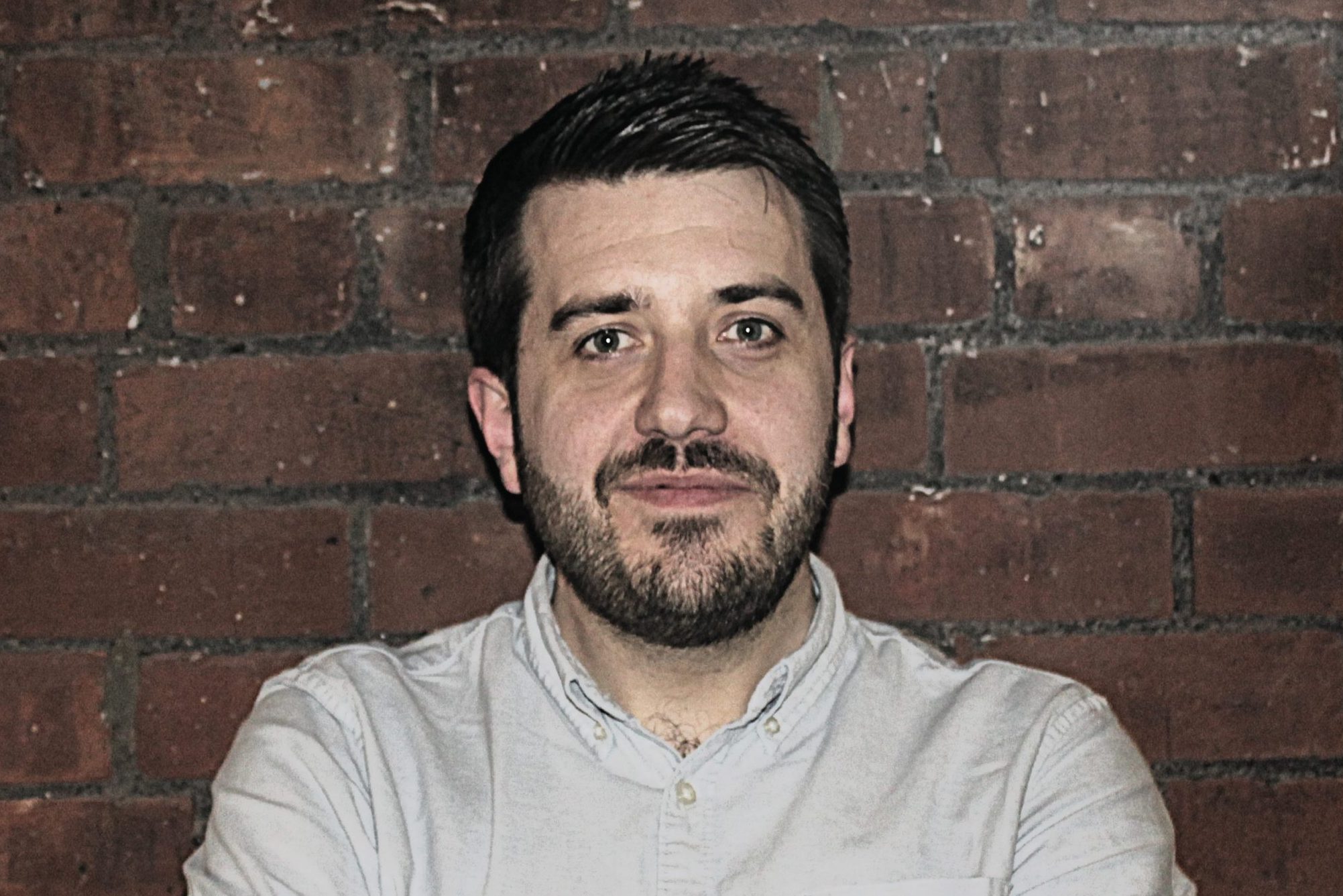 People: SLG; CFG Law; RSM; Alcedo Care; Miralis; forty shillings
Integrated marketing communications agency SLG has appointed a new chief executive with former head of client services Ryan Jones taking the role.
Ryan joined the Manchester-based agency as a PR account manager and held other positions within the company during his decade at the agency, having previously worked at Weber Shandwick.
Julie Malone, who is one of the agency's original members and has been with the company since its inception in 1980, has taken on the new role of agency CEO.
Following a focused sales and marketing campaign over the past two years, SLG added 12 new customers to its roster and increased its workforce with the creation of new leadership positions across the company.
Julie said, "The agency will continue to deliver great results in an expanding work environment with Ryan at the helm."
Ryan said: "We have an enthusiastic and talented team at SLG and work with great customers who will continue to get the best service from SLG."
::
The CFG Law Serious Injuries business ended a good year by promoting five colleagues, including a new partner and four people who started their careers with the firm.
The news follows a 12-month period which saw the firm open a new office in East Anglia, recruit a team of eight in the process, as well as the opening of a new consultancy office in the Midlands and enter into a series of new partnerships to drive future growth.
His latest promotion cycle sees Siobhan Thacker, who joined CFG Law in April last year as part of the new Bury St Edmunds team, become a partner in the serious injury legal field, which also has offices in Cheadle and Manchester.
Cheadle-based office services manager Emma Greenhalgh, a member of the firm's longest-serving team, has been promoted to senior partner, 27 years after starting her career with the firm.
She is joined in the promotion news by a trio of colleagues who also started their careers with CFG law and have now become partners – lawyers Daniel Robinson and Sarah Williams as well as business improvement manager Wayne McMurdock , all based in the North West.
CEO Richard Clark said: "It's always a great feeling to promote people for their part in our success, but this year's news shows that we can reward people, whether they've been with us their entire career or for just a few months.
"Emma may have accumulated 27 years here, but she still plays a major role every day in ensuring our business meets our goal of helping everyone affected by injury – together.
"It's also great to see the three of Sarah, Dan and Wayne continuing to develop their careers after starting their working lives at CFG. They also have a lot to contribute to our future and I can't wait to see what they can accomplish. Meanwhile, Shiv may only have been with our company for a year, but she has had a huge impact on the work we do for our clients and our business as a whole. She deserves to be a partner in our business and also has a major role to play in our future success.
Siobahn was one of eight people who left Ashtons for CFG Law in 2021, with five companies switching in April last year only to be joined two months later by two specialist client support managers. Partner and team leader Hannah Clarke completed the move to the firm's new Suffolk base at Fornham All Saints, near Bury St Edmunds, in October.
::
Audit, tax and consultancy firm RSM UK has announced four promotions of partners in the North West. This decision supports the company's ambitious growth plans. The promotions went into effect on April 1.
The tax practice has seen two promotions of partners, including private client tax specialist Heather Pendlebury in Preston and transaction tax specialist Patrick Curry, in Manchester. John Guest and Nick Wyatt were also promoted to associate in the audit and corporate finance practices, respectively.
Heather specializes in providing tax advice to local individuals and family businesses. She leads the National High Net Worth Group and brings many years of experience advising entrepreneurs, management teams and high net worth individuals on income, capital gains, property, UK trusts and inheritance tax.
Patrick Curry co-leads the national tax due diligence practice. Along with due diligence work, Patrick's team assists its clients in the structuring of international acquisitions, group reorganizations, complementary acquisitions and divestments.
John joined the firm as a graduate in 2005 and works with a variety of growing regional businesses on key insurance matters, including public sector and third sector entities, venture capital backed investment and international groups. He specializes in the public and tertiary sector and leads the group in the North-West sector.
Nick also joined RSM as a graduate in 2005 and is a leading regional dealmaker having advised on a range of commercial and private equity transactions during his 11 years as an M&A advisor. Nick leads RSM's Corporate Finance Media and Technology sector group, having advised on a number of transactions in this sector. He also has experience in the food and beverage, professional services, manufacturing and healthcare industries.
North West's appointments are among 16 RSM partner promotions across the UK, reflecting the firm's investments in audit, tax, corporate finance, risk assurance , technology and legal services.
Kevin Duffy, Regional Managing Partner of RSM UK in the North West, said: "I am delighted to welcome four exceptionally talented colleagues from the North West to the partnership. We are committed to developing our own people – investing in development and creating a culture where our people can shape the career they want, so it's great to announce so many promotions from regional partners this year.
::
Alcedo Care Group has appointed Lynsey Collins, from Bolton, to manage its home care division.
Providing 24-hour home care, Alcedo offers a range of short and long-term home care services, from companionship and emotional support to personal care assistance, dementia, medication and to more complex care services.
In her new role, Lynsey will oversee the day-to-day activities of the 50-person home care team, ensuring that each of Alcedo's 150 home care clients receive safe and effective person-centred care delivered by an experienced caregiver in the comfort of their own home.
Lynsey said: "I am so proud to have joined an amazing family business with a wonderful reputation based on delivering exceptional care. Caring for clients at home is a privilege – in a short time we have already helped so many people and formed some fantastic relationships where our carers have truly become part of the family. Leading this team is a career highlight for me and I look forward to expanding the service offering and geographies we cover over the coming months.
Managing Director of Alcedo Care Group, based in the North West, Andy Boardman, welcomed Lynsey to the team saying: "Her passion for care, her personal values ​​and her commitment to developing client relationships exceptional resonated with us and we are convinced that she will excel in this role. ."
Prior to joining Alcedo Care Group, Lynsey was the registered manager of a nursing home. She has also spent much of her career in the funeral industry where she started as a funeral service operator before becoming a trainee funeral director, a qualified funeral director and finally an area manager where she was responsible for 21 undertakers performing approximately 1,600 funerals each year.
::
Lancaster-based data science and software engineering company Miralis has announced that Judith Halkerston will serve as chair of its board of directors to support the company's ambitious growth plans. The announcement comes after Miralis secured an investment for its flagship electric vehicle charging station management platform, Fuuse.
Judith is a well-known figure in the tech industry, with an impressive career with organizations such as BT, Logica and Steria. For the past eight years, Judith has held non-executive board-level positions supporting and accelerating the growth of technology companies such as Ntegra, Symphonic Software and OnGen.
She joins Miralis to support CEO Michael Gibson and the Board in their next phase of growth; support go-to-market decisions and strategies that will accelerate the Fuuse platform to become the enterprise-level charging station management system of choice.
Judith said: "It's rare to join a thriving start-up where all leads are inbound, so our focus will be to ensure we identify and prioritize the right opportunities at the right time. There is clearly a very big appetite for Fuuse, and with the foundation of a passionate team, and the support and backing of investors and fellow entrepreneurs, there is a real opportunity for Fuuse to become a household name among fleets, installers and the public. ."
Michael Gibson, CEO of Miralis and Fuuse, said, "It is an honor to welcome Judith to the team and to work with her to lead Fuuse to the success we know is possible. Judith has an incredible track record of accomplishments and we couldn't be more thrilled and eager to learn from her expertise.
::
Communications and engagement specialist Forty Shillings has appointed Richard Clein as associate director to lead its northern business.
The agency, based in south-west London, has extensive experience in property, planning and regeneration with clients including Network Rail and Kier, Barratt and Berkeley.
Richard is a former BBC journalist with over 20 years of communications experience.
Welcoming Richard to the team, managing director Wyn Evans said: "Richard has a wide range of media and political contacts and a deep understanding of what makes the region tick. He joins a team of trusted advisors who help clients connect with the people that matter and influence decisions that impact their business. »
Richard Clein said: "With Forty Shillings' track record of delivering to customers in the South East, it makes perfect sense for the business to look at opportunities and networks beyond the M25.
"Much of the agency's success has been with clients who also have projects in other parts of the country and I look forward to bringing the expertise of the Forty Shillings team to the North."