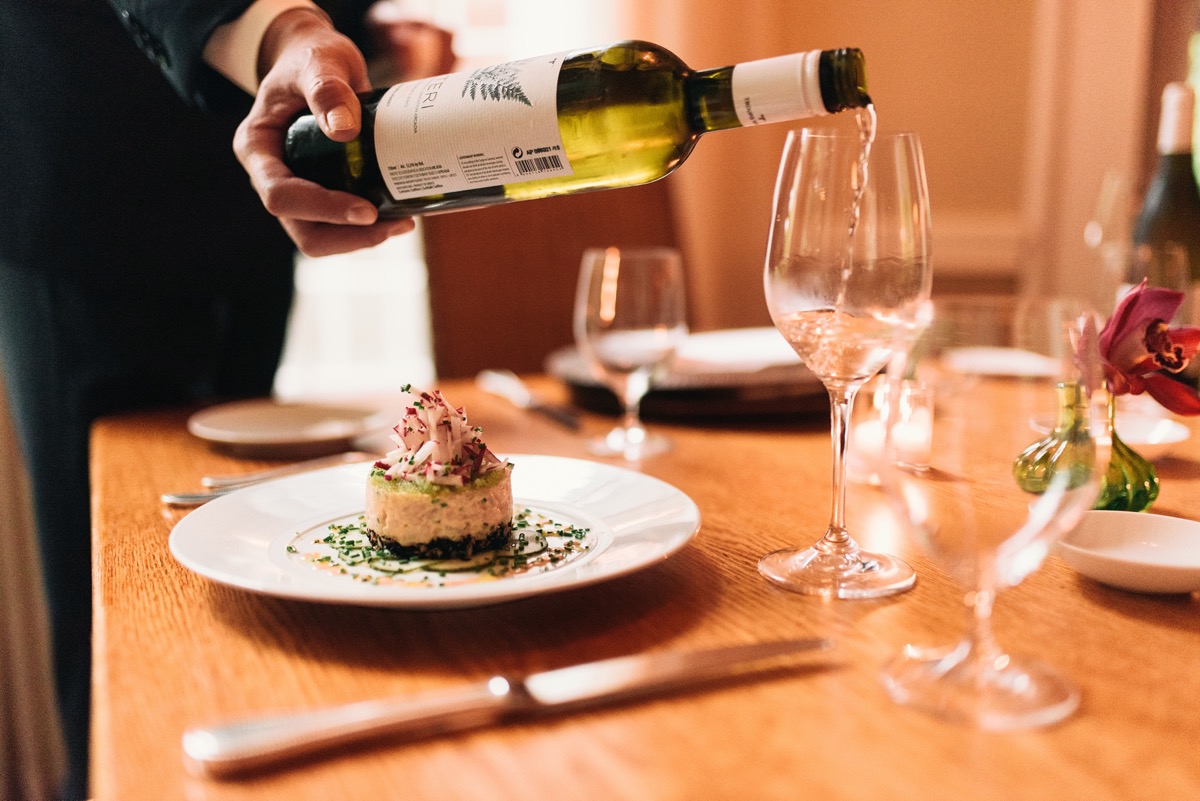 News for gourmets 02.10.22 | The East Hampton Star
The 1770 House in East Hampton will be offering special Valentine's Day wine and dinner menus as well as special room rates.
1770 is for lovers
Maison 1770 will celebrate Valentine's Day with a special menu and special rates on its accommodation next week.
The restaurant and tavern offer a $95 prix-fixe menu designed by its chef, Michael Rozzi. An à la carte menu will be offered for take-out.
The prix fixe menu features entrees such as Spicy Tuna Tartare, Yennicott Oysters, Local Sea Scallop with Winter Truffles, Roasted Beet and Pomelo Salad, and Pan-Seared Foie Gras from the Atlantic Valley. Hudson. His main courses are local swordfish, homemade fettuccine with lobster, filet mignon with béarnaise sauce and Australian lamb chops. Dessert is sticky date cake with caramel sauce and salted caramel ice cream.
The wine list will feature selections of champagnes and sparkling wines from France, Spain, New Mexico and California. Two selections will be available by the glass for $16 to $20. Four half bottles will be served for $30 to $225 and nine full bottles for $56 to $450.
For those wishing to extend the party, the hostel's winter prices on its rooms and discount will be reduced by an additional 15% Sunday through Thursday.
The menus are displayed on the 1770 website where reservations can be made for the restaurant and hostel.
Valentine's Day in Sag
Some Sag Harbor restaurants have added or announced Valentine's Day menus this week, including K Pasa in Sag Harbor, which is now offering a special $45 prix fixe with appetizers such as hamachi crudo, carnitas from duck and risotto with corn and queso. Entree choices are chocolate mole short ribs, blackened salmon, or jackfruit carnitas with red velvet tres leches cake for dessert.
Sen has a $75 prix fixe menu that he will serve all weekend with rose wine pairings. It starts with edamame, continues with a choice of oyster tempura or Japanese corn soup, then a shared sweetheart bun. Entree choices are miso cod or braised Iberian pork belly, both served with whipped Japanese sweet potatoes and broccoli rave. A matcha cannoli with chocolate-covered raspberry mochi serves as the finale. The meal includes food and beverages, plus tax and tip.
MTK Lobster House, which is reopening after a winter hiatus, will also be offering its $45 Valentine's Day menu all weekend. There are appetizer choices such as lobster bisque, Rockefeller oysters, and shrimp and pork dumplings. Entree selections are chicken Milanese, linguine with prawns, pan-roasted cod, or a cold or hot lobster roll with fries. A glass of wine or hot chocolate cake with vanilla ice cream is also included. Reservations are recommended and can be made by calling 631-808-3639.
Love at Pierre
As of this writing, Pierre's in Bridgehampton, which has been undergoing renovations over the past few weeks, is expected to be open this weekend and for Valentine's Day.
The restaurant offers a $95 Valentine's Day set menu with several gluten-free options. Appetizers such as Peconic Bay oysters, lobster risotto, and Alaskan king crab start the meal. Starter choices include lobster fricassee, seared salmon, roast monkfish, milk-fed veal chop, rack of lamb and pepper tenderloin. There is a lemon and chocolate mousseline duo for dessert. Reservations can be made through the restaurant website.
Among the loaves and the fishes
Bread and Fish in Sagaponack is back from winter vacation with offerings like salmon and spinach fishcakes, parmesan-crusted chicken cutlets and warming beef bourguignon. Those who don't mind the cold can try the store's featured ice cream flavor of the month: Milk Chocolate and Sea Salt Caramel. Menu updates are posted on the website.