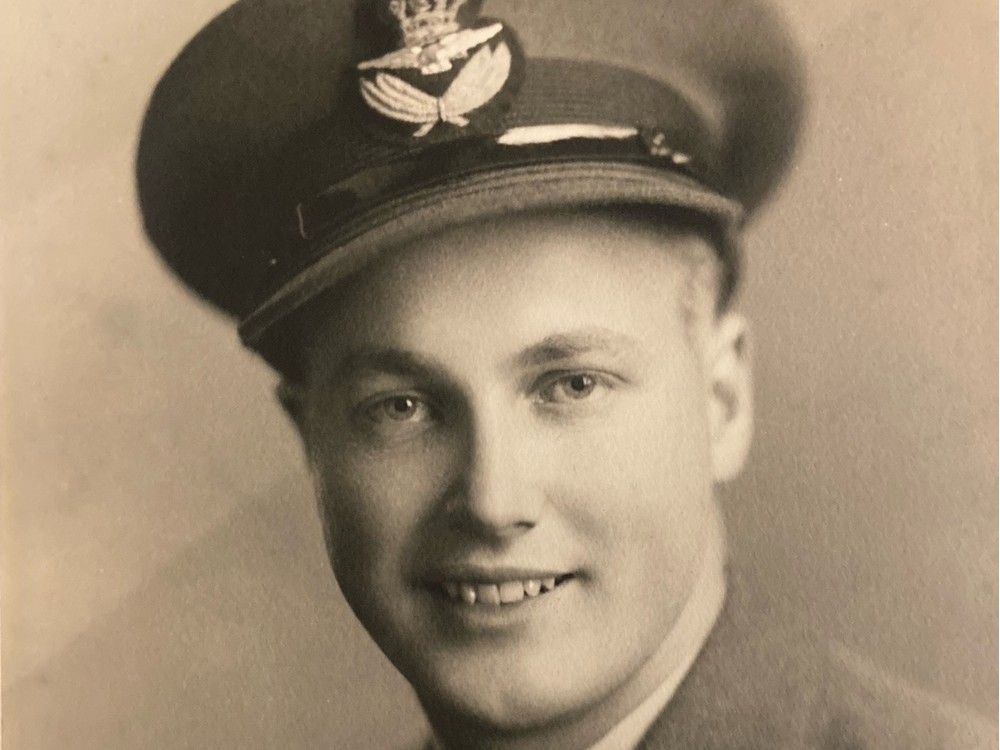 From Bank Teller to Bomber Pilot: The Life and Death of Earl Erickson
"I'm his namesake. My middle name is Earl, from my uncle Earl," his nephew says. "When I'm gone, I don't know who will be responsible for remembering him."
Content of the article
On the night of September 22, 1943, more than 700 bombers streaked through the skies from bases in the west of England bound for Hanover, a major rail hub of Nazi Germany.
Content of the article
Canadian Flight Officer Earl Henry Erickson was at the controls of a four-engined Halifax heavy bomber.
Content of the article
Two years earlier, Erickson had been a bank teller in Sault Ste. Marie, Ont. Now the 23-year-old rookie pilot was a member of No. 77 Squadron Royal Air Forces, popularly known as 'the Cayennes', at the height of the RAF's bombing campaign against Germany.
In August and September 1943, the Cayennes took part in 18 raids against heavily defended targets such as Hamburg, Nuremberg and Berlin. In just two months, the squadron lost 21 aircraft and 119 of its airmen.
The casualty rate meant that only one in 10 crews was likely to complete a full tour of duty: 30 missions.
The Hanover raid would take another heavy toll. Twenty-six aircraft would be lost, including 12 Halifax bombers. Flight Officer Erickson is believed to be among those who did not return to base.
Content of the article
"As far as I know, that was his first mission," Erickson's nephew Richard Sand, a 74-year-old retired Presbyterian minister now living in Sechelt, B.C., said in an interview. Friday.
"I am his namesake," Sand noted. "My middle name is Earl, from my uncle Earl."
Earl Erickson's story, until Friday, was known only to his few living descendants.
But on Remembrance Day, his name was posted by a Twitter account, @WeAretheDead, created 11 years ago as an online memorial. A name is published at 11 minutes every hour among the list of 119,531 Canadians in uniform who lost their lives in wartime.
Erickson's name popped up at 11:11 a.m. on Remembrance Day — a random event that launched a day-long reporting effort, carried out with the help of readers and online researchers. The project is an annual act of remembrance and represents this newspaper's effort to bring to life the stories of those who sacrificed their lives for Canada.
Content of the article
This year's draft revealed that Earl Henry Erickson was born on April 1, 1920, to a Norwegian lumberjack, Kenneth Erickson, who worked on St. Joseph's Island, south of Sault Ste. Married. His mother, Margaret Lindback, died of tuberculosis when he was only five years old.
With his father unable to care for him, Earl Erickson went to live with his close relatives. Axel and Anna Sand became his parents even though they never officially adopted him. Their only son, Eilert, has become like an older brother to him.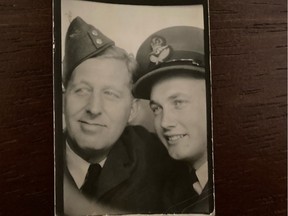 Erickson attended Cody Elementary School and Sault Ste. Marie Collegiate Institute, where he played hockey, softball and badminton. He completed his bachelor's degree – grade 12 – and went to work for the Royal Bank of Canada in Sault Ste. Married.
Content of the article
Eilert Sand, a schoolteacher, enlisted in the Canadian Army shortly after the outbreak of World War II in September 1939.
Two years later, on October 8, 1941, Erickson traveled to North Bay to enlist in the Royal Canadian Air Force.
A recruiting officer described him as "good pilot material" with blonde hair, blue eyes and an athletic build of 5'7". Erickson told the officer he wanted to be a pilot even though he had never been a passenger on a plane.
Erickson trained in Brandon, Manitoba, Penhold, Alberta, Calgary and Regina, where he finished 15th out of 123 in his pilot's course. He was sent overseas in December 1942 and underwent further training in Scotland before joining No. 77 Squadron at RAF Elvington in Yorkshire in the summer of 1943.
Content of the article
Like many Canadians, Erickson served in Britain's Royal Air Force.
Erickson was one of two Canadians assigned to crew the Halifax JB850 for the Hanover Raid, the other being the navigator, Warrant Officer Earl Brown Donnelly of Saskatoon.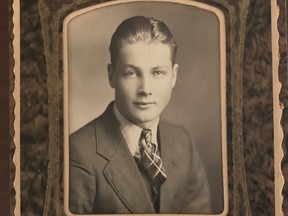 Hanover, a city of almost half a million people, was a key railroad hub and military training center in central Germany. The city would suffer more than 80 air raids during the war, including a devastating firebomb attack in October 1943 that killed more than 1,100 people and destroyed nearly 4,000 homes.
The late September raid on Hanover forced the pilots to complete a round trip of more than 1,200 kilometers. The strike force included 322 Lancaster, 226 Halifax and 137 Stirling four-engine heavy bombers. Five American B-17s also took part in the raid – the first time Americans had flown a night bombing mission.
Content of the article
Although the night was clear, strong winds caused Allied planes to veer off course. Most of their bombs fell south of the city center, according to Bomber Command's official war diary. The raid caused little damage.
The precise fate of the Halifax JB850 is not known. No one saw Erickson and his crew go down. Their aircraft may have succumbed to mechanical failure, been ambushed by a German night fighter, or shot down while trapped in the cone of a searchlight.
When the casualties from the raid were tallied the next day, Erickson's commanding officer sent a telegram to the Sand family in Sault Ste. Married. The missive left open the possibility that Erickson was still alive.
"It may be several weeks before any definitive news is received," said the wing commander of 77 Squadron, "but without wishing to raise false hopes, I can tell you that a large number of members of aircraft that went missing under similar circumstances are ultimately found to have successfully parachuted in and become prisoners of war.
Content of the article
"Flight Officer Erickson has only been with the squadron for a short time," he added, "but has already proven himself to be a very sharp and efficient pilot."
sergeant. Eilert Sand subsequently wrote to the ARC, pleading with them for more definitive information about his brother. Sand said her parents were in terrible pain and "in a state of anxiety" over the rumors of her death.
In June 1944, in another letter to the Sand family, the ARC stated that the International Red Cross Society had received information from German sources, which confirmed that Erickson had died in a plane crash and had was buried near Bremen, Germany.
Erickson is believed to be one of 17,101 Canadian airmen who died during the Second World War.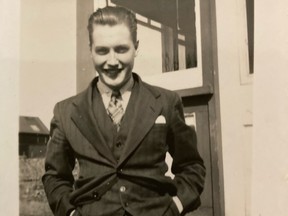 After the war, Anna Sand kept her adopted son's medals, photos and official correspondence – including a condolence letter from Prime Minister Mackenzie King – in a small red box. Richard Sand inherited the contents of this box when his own mother died in March 2020.
Content of the article
The box contains a host of black and white photos, including many of Erickson's photos with various women. "He had a lot of friends and a lot of girlfriends," Sand said. "He was an extremely sociable person and, by the standards of the time, he was extremely handsome."
Sand said her father, Eilert, survived the war, but rarely spoke of his brother because of the pain of those memories.
"We're very proud of his service – he's kind of a hero to us in our family," said Sand, one of three siblings. "The three of us are now the guardians of his memory, but afterwards, when we are gone, I don't know who will be responsible for remembering him."
We Are The Dead: Tragedy and Heroism on the Day of Sgt. The death of William John Brown

We Are the Dead: Flight Sgt. Thomas Norrie died on his first operational mission