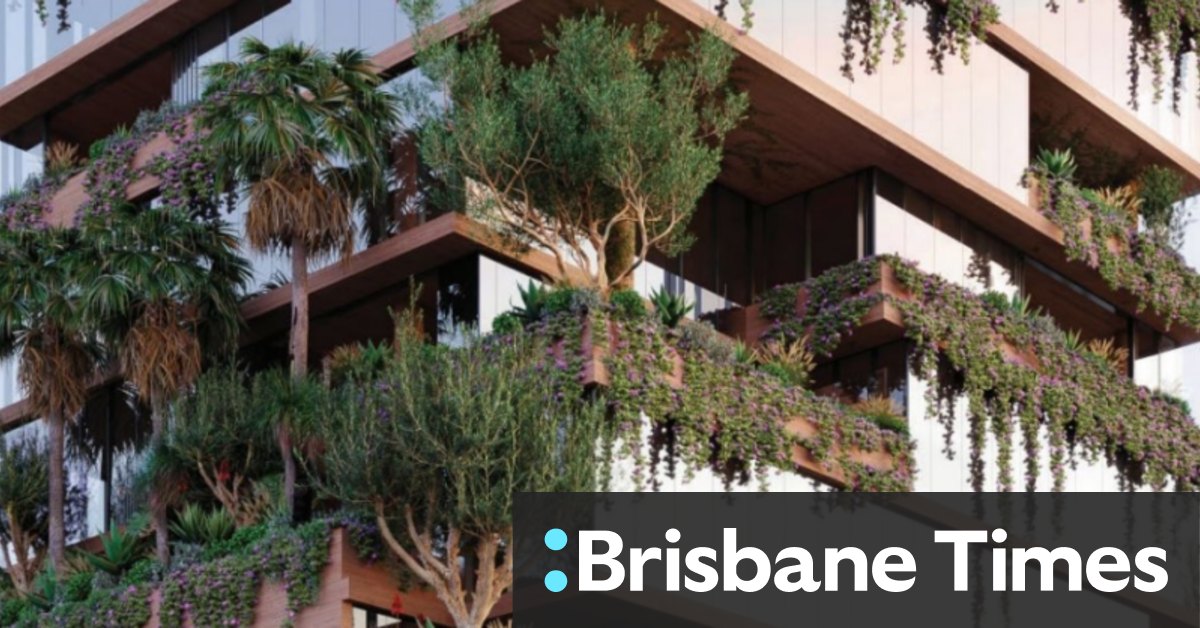 Developers Plan to Expand Olive Branch to Valley Skyline
Less flowery in its language was the town planning report prepared by Urbis.
"The building offers a high-end, articulate architectural design in a transitional location between the Valley Heart neighborhood and the James Street neighborhood of Fortitude Valley," Urbis wrote.
"The development represents a thoughtful architectural response that is commensurate with the increasing density and activity of development in Fortitude Valley."
The concept of "breathing buildings" was cited several times by applicants.
"The proposed development is at the forefront of environmentally sustainable design through the provision of an integrated design concept including sustainable building materials, a green facade and initiatives embracing key building elements that exude the guideline," wrote Urbis in its planning report.
"The green façade and vertical greenery celebrate Brisbane's unique identity and climate, creating an open, green building that is permeable and capitalizes on natural light and ventilation."
Fortitude Valley's emerging status as Brisbane's second CBD has shown no signs of slowing down, with commercial office tower developments becoming more common.
"The real catalyst for the success of the valley and the new farm has been the progression of James Street, without a doubt," Mr Martin said.
"It underpinned the success and desire of businesses to be in and around the precinct, then countless streets that branch off from James Street, then down to Gasworks, and even down to Brunswick Street recently there have been some amazing developments that just bring more people into the compound.
A 28-story retail tower was proposed at the corner of Wickham and Warner Streets, while a 30-story office building was proposed for 186 Wickham Street, the empty block of land almost opposite the Chinatown Mall.
Previously, Brisbane City Council approved two residential towers and a 25-storey hotel for the site.