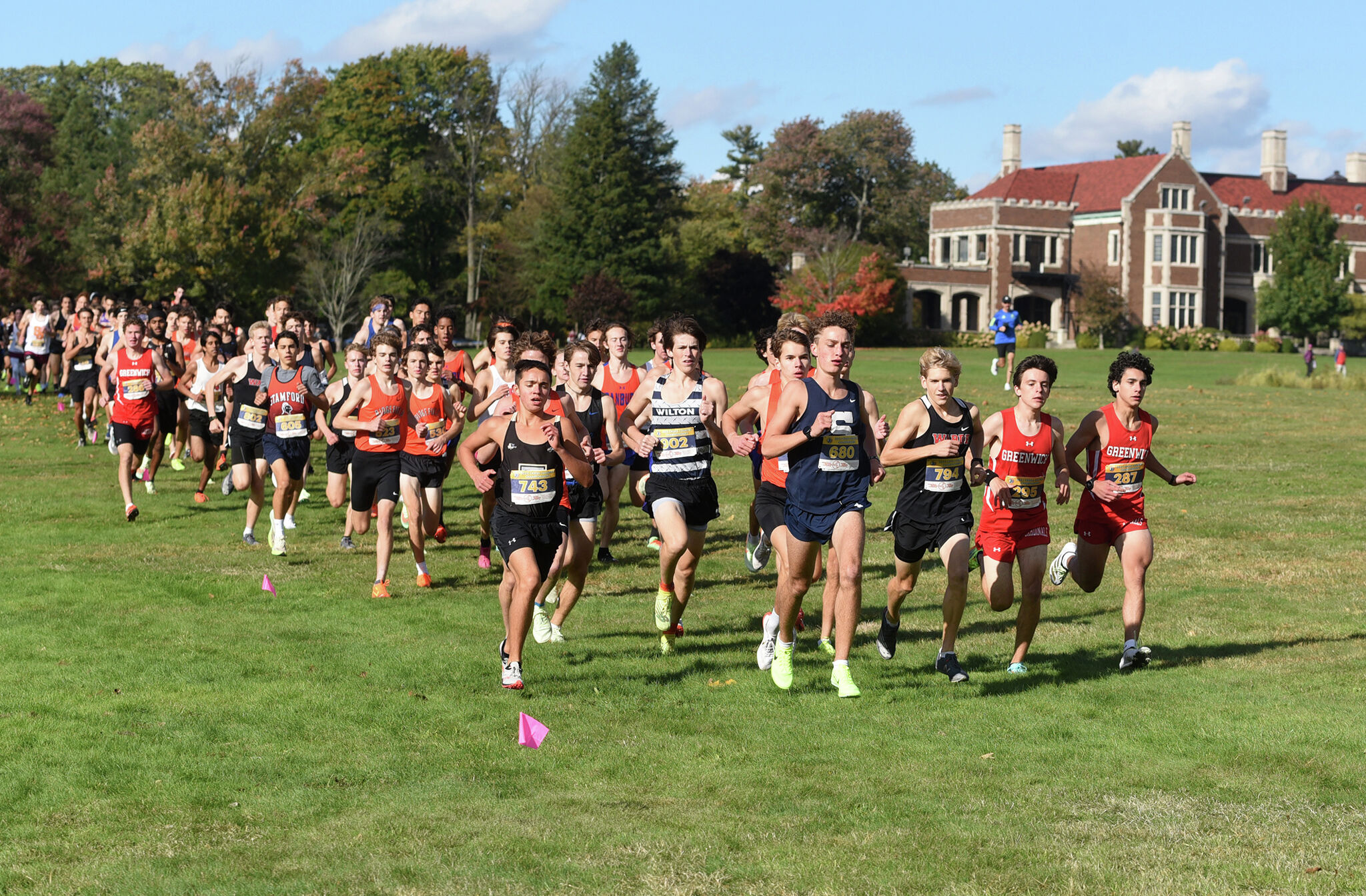 Danbury, Hergenrother of Ridgefield, FCCIAC Men's Cross Country Champions
NEW CANAAN — Over the years, Danbury has been the most prolific men's cross country team in the CFCFA when it comes to championships. More than 20 titles in 30 years will do it for you.
It would tend to make a seven-year stretch without a league crown seem like an eternity, but a "breakout" performance for the Hatters ended that drought.