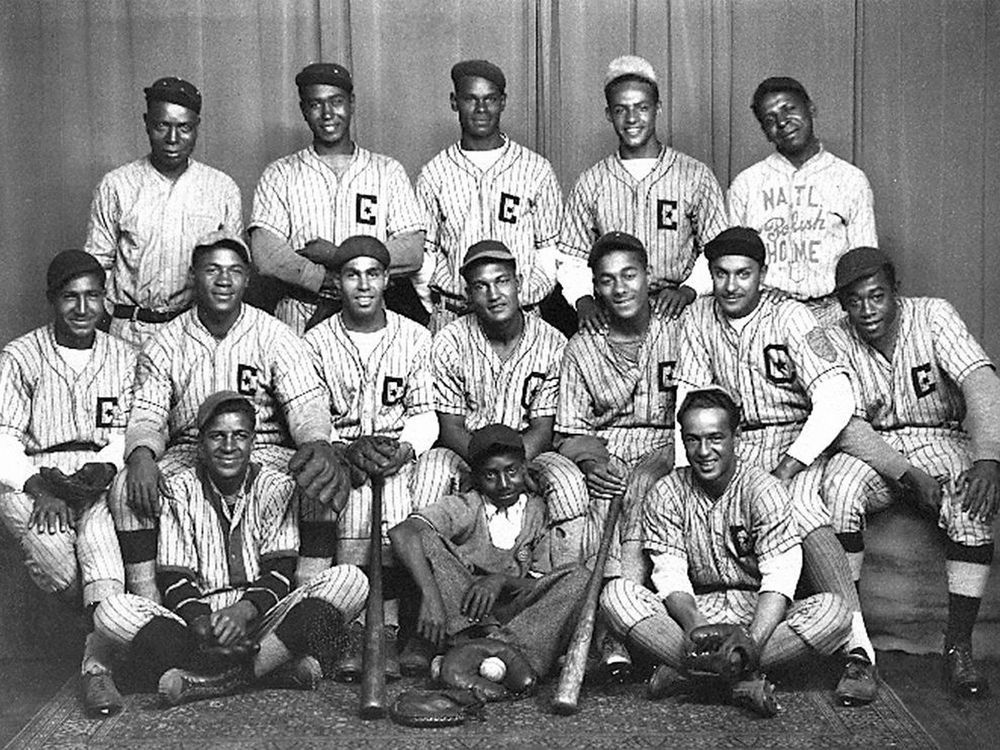 Chatham All-Stars honored as legendary trailblazers
The Chatham Colored All-Stars made history again with their induction into Canada's Sports Hall of Fame in the new Pioneer category.
Content of the article
When going about their daily business, the Chatham Colored All-Stars were easy to ignore.
Content of the article
When they entered the ballpark, they were too good to ignore.
The All-Stars made history in 1934 as the first Chatham team and the first black team to win a baseball championship in Ontario.
"In 1934 they were isolated, they were hidden, they were basically east Chatham," said Blake Harding, whose father was first baseman Wilfred (Boomer) Harding. "The general population could live their lives without having to deal with this.
"But when they were playing baseball, they were front and center. … People didn't always like them, but they came to see them. So they were exposed. They were exposed to the negative and the positive.
On Thursday, the stars were inducted into Canada's Sports Hall of Fame at a ceremony in Toronto. They were joined by the Preston Rivulettes women's hockey team as the first two inductees in the trailblazer category.
Content of the article
The All-Stars are already in the Chatham Sports Hall of Fame and the Baseball Ontario Hall of Fame. Work continues to induct them into the Canadian Baseball Hall of Fame.
Earl Chase Jr., whose father, Earl (Flat) Chase, was a star pitcher and hitter on the team, wasn't sure the All-Stars would ever get the accolades they deserved.
"You think about it, but it's taken so long to get to this – 80 years – that's something else," he said. "But thanks to many people working there, it is finally happening. … I really appreciate it, seeing them being recognized. The rest of the families too.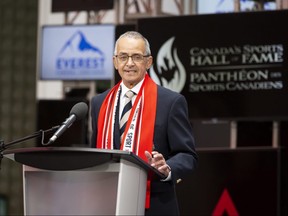 The All-Stars played from 1932 to 1939. Most came from Chatham and Kent County, but a few also came from Walpole Island, Windsor and Detroit.
Content of the article
They won the Ontario Amateur Baseball Association Intermediate B Championship in 1934 after winning the Chatham Town League against white teams. They were also OBAA finalists in 1935 and 1939.
No player survives, but their stories do. That's largely because their kids and grandkids share them, Blake Harding said.
Some of these stories are ugly.
"People don't realize how cruel people can be," Harding said. "My dad told me about playing in nearby communities. They were winning a game and as they were leaving – I can never forget this – he was telling me that five and six year olds were throwing rocks at them, spitting on them and calling them the N word with their parents who encouraged them.
"They had to suck it up, cross over there, hold their heads up, get in their vehicle and…go back to Chatham.
Content of the article
"They were selling a product. They were selling out. They were seen and demanded respect, and they did so with integrity. I guess that's part of the story that needs to be told. Young people also need to be informed. They didn't have it easy, but they did it. What they did opened things up.
Several played after World War II on the successors to the All-Stars, the Taylor AC and the Kent Panthers.
Some continued to write history. And some — like Fergie Jenkins Sr., who joined the All-Stars in 1935 — saw their children do the same.
"Boomer Harding is Chatham's first (black) postman," Blake Harding said. "Andy Harding becomes the first person of color to serve on the Chatham Police Department. Ken Milburn, their brother-in-law, became Chatham's first (black) firefighter. Fergie Jenkins Jr. became the first Canadian in Cooperstown.
Content of the article
"There's a lot of stories there, but it wasn't done by staying in the east and hiding."
When spectators hurled racial slurs or opponents tried to hurt them or referees made questionable calls, the All-Stars knew when to turn the other cheek. But they also knew when to react.
"They played with dignity and they demanded respect when they played ball," Harding said. "If you wanted to play ball well, they were one of the best ball teams in the province, which they proved by becoming OBA champions. But if you wanted to be tough on the ballpark, they could give it and take it.
Players proudly wore the Colored All-Stars name at a time when they were barred from many hotels and restaurants.
Blake Harding suspects they dropped Colored from their moniker at the behest of sponsor Archie Stirling when they joined the City League and OBAA to make them more "appetizing".
Content of the article
The Class of 2022 in Canada's Sports Hall of Fame also includes Adam van Koeverden, Hayley Wickenheiser, Dwayne De Rosario, John Tavares, Brian Williams, Tim McIsaac, Edward Lennie and Tricia Smith.
Hall of Fame festivities include a talk with Toronto students. Harding said it was important for them to hear about the All-Stars' triumphs and struggles.
"They need to hear the story if they've never heard it before, to hear how far we've come and how far we still have to go," he said. "Let them know what our parents, uncles and aunts went through to get us to where we are in the world right now. It was not given to them. They had to work for it. They had to pay their dues. At the same time, they had to be realistic and not be bitter.